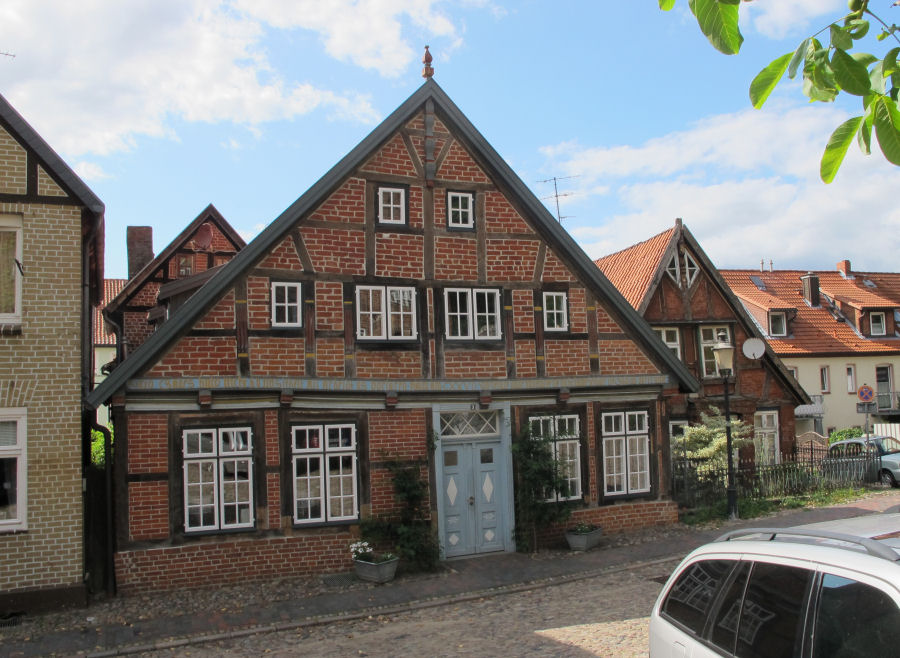 Places
From Mölln to Maastricht
There are many old houses like these in Mölln.
Mölln
Mölln is a nice small town with a lot of old houses. New houses are usually built to fit well in.
Lauenburg
Lauenburg is an old town and has been of great importance for shipping during the centuries. It was also the seat for the hertzog zu Lauenburg. It is situated were the Elbe-Lübeck canal starts from Elbe.
Scharnebeck
Scharnebeck from downstreams on two pictures. Viewing downstreams from the top, and finally upstreams leaving Scharnebeck behind.
Uelzen
From the harbour of the Yachtclub Uelzen
Wedtlenstedt
Small village with a nice harbour by the Zweigkanal Saltzgitter.
By the harbour there is a nice restaurant. Unfortunately closed Mondays . . .
In Misburg sidecanal the harbour of Hannoverscher Motorboot Club.
Mindener Yacht-Clubs Hahler hafen
Minden is a big center for barges sailing all over Europe. The old town lies were the Mittelland kanal crosses the Weser river. It's an old town, but there are very few landingplaces for pleasureboats near the town center. The harbour we used is located some kilometers west of the city.
The night we visited this harbour there were guestboats here from Sweden, Denmark, Germany, The Netherlands, Switzerland, Austria, UK and Russia!
Osnabrück Motor Yacht Clubs harbour in the Osnabrück Side Canal
Great service in a great harbour! We got diesel delivered to the boat at the same price as at the pump!
It is a very quiet harbour as long as the guests don't stay too long in the bar!
Marina Alte Fahrt Fuestrup
A very nice and peaceful harbour in a sidearm of the Dortmund-Ems Canal. Full service for boats and mobile homes.
Henrichenburg
| | | | | |
| --- | --- | --- | --- | --- |
| | | | | |
| Sheep moving the grass in the village | The old shipslift seen from the harbour we stayed in | The new shipslift | The old lock | The new lock |
Dorsten
Dorstener Motor-Yacht-Hafen where we spent the night.
The Dorsten city center
Wesel am Rhein
Yacht-Club Wesels harbour in a small arm of Rhine
Linden by the Maas river
From left: The church, the Pancake restaurant, and the Pirates Beach Restaurant with the playground
-s-Hertogenbosch
From the Passantenharbour where we stayed
From other canals and the central station
Veghel
The best of Veghel: The big cathedral, the rathaus and icecream for Ingrid!
Wessem - Maasbracht
The huge marina in Maasbracht. The part of the harbour we stayed in also had many huge houseboats for sale or rent.
Maastricht
Two of the many bridges in Maastricht, houses built on water and an old castel close beside the harbour.
See all the places we've been to:
Gothenburg
to Lübeck

Liege
to Gosellies

Seneffe
to Alphen

Amsterdam
to . . .